Yep. I love these darned things. Here's my latest results. :) (By the way, all the quizilla links have changed. As soon as I find the correct ones, I'll make corrections.


You are a Brainy Girl

Whether you're an official student or a casual learner, you enjoy hitting the books.
You know a little bit about everything, and you're always dying to know more.
For a guy to win your heart, he's got to share some of your intellectual interests.
A awesome book collection of his own doesn't hurt either!
Your Beauty Element is Water

Feminine and dreamy, your beauty style is classic and very vintage.
But you never look out of style! You have a way of making classic looks modern again.
Your Inner Muse is Urania

You are most like this muse of astronomy.
Your head is in the stars, and you look to the future.
You give off a heavenly, mysterious vibe.
And you're not too bad at predicting the future.
The Regency Romance Quiz: What kind of Romance Heroine are you?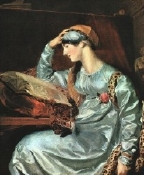 Oh dear, you are Bookish, aren't you? You are a highly intelligent and witty bluestocking, whose beauty is hidden behind spectacles. Your dress sense is eccentric and a little unfashionable, and you consider yourself plain. You have very little use for men, who find your knowledge of Shakespeare, interest in politics and forthright speech formidable. You are undoubtedly well-off. The only reason for your presence in a novel of this kind (which, I might add, you would not dream of reading, although you have occasionally enjoyed the works of Miss Austen), is your mother, who is absolutely determined that you will make a good marriage. Rather than defying her directly, you are quietly subversive, dancing with anyone who asks you, but making no attempt to hide your intellectual interests. The only person who can get past your facade is the man who is witty enough to spar with you, and be amused at your blatant attempts to scare your suitors away. While you will, no doubt, subject him to a gruelling cross-examination to find out whether his respect for your intelligence is real or mere flattery, you may be sure that he is your match, and that you, he AND your mother will all live happily ever after
Take this quiz!

The Regency Romance Quiz: What kind of Romance Heroine are you?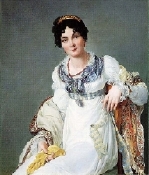 Lucky you - you are the Belle of the Ball. Looks, wit, charm, accomplishments and money - you have them all. You are the toast of Society, and have received offers from no fewer than three Dukes. There is no-one who does not love you on sight. Sound good? It isn't, because to compensate for these riches, the author has something very nasty indeed in store for you. I mean, she does have to write a novel here, and you can't expect to be happy all the time. So, you have a Dark Secret. Or perhaps a Secret Love for the only man who does not appear to desire you. Or maybe you will be kidnapped, or become embroiled in a scandal, or be wagered and lost by your brother in a card game. The possibilities are endless, but you may be certain of two things. 1) You will not get through this book without some kind of scandal being attached to your name. I'm sorry, but that's just how it is. 2) Whatever it is, he (the man of your dreams, that is) will fall in love with you, rescue you, slay your opponents, defy your detractors, marry you and live happily ever after. This is a romance novel, after all.
Take this quiz!


Quizilla | Join | Make A Quiz | More Quizzes | Grab Code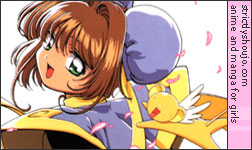 You are Kinomoto Sakura
You are kind and generous, often underestimating your own abilities. Though you may not often know it, you have a lot of talent. Relying on your friends is both your strong point and your weakness.
Take the "What Magic Girl are you?" Quiz


Which woman of Shakespeare are you?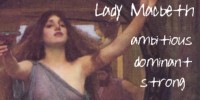 Lady Macbeth
Take this quiz!


Quizilla | Join | Make A Quiz | More Quizzes | Grab Code
Which Heroine of Classic Literature are you?


More to come....

site map


All contents on this site copyright to webmistress/headmistress, unless otherwise noted. Background tile copyright to webmistress. ©2006 and beyond. Please do not snag. No copyright infringement intended.