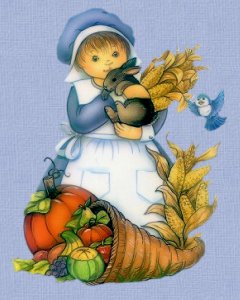 Welcome to Thanksgiving and all the fall stuff. :) We hope you have a great many things for which to be thankful for. If not, well, heck, there's always turkey, pumpkin pie, fine weather... dare we even say football? **eeewww**

So do enjoy our small Thankgiving collection, and have a great season!

Our Collection--'05

Thanksgiving gifties
Some given to us, and there's one here, for our visitors! :)

Thanksgiving Adopted Babies

on the dinner menu
A few items for your Thanksgiving dinner.

Thanksgiving related jokes

Turkey Hunt awards
A few fun awards we've hunted down.



Happy Thanksgiving, all.